Tickets & Car Parking
Remember to take your litter home and stay safe while visiting Lulworth.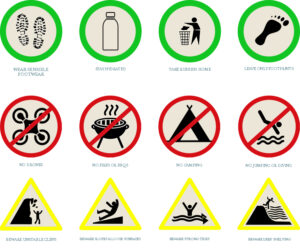 No coach parking or drop off available.
The Lulworth Estate looks after and maintains Lulworth Cove and there is no entry charge for visiting the landmarks here. Parking charges do apply all year round. Funds raised from this helps to keep the area tidy, clean and safe for our visitors.
Tickets are only valid at the car park they were purchased for and are no longer interchangeable between our car parks.
Opening Times 
Lulworth Cove is open all year round, and the car park is open 24 hours. Overnight parking is permitted in the car park, but no sleeping is allowed. Parking charges are applicable overnight.
Car Park Pricing
0-2 hours – £4
2-4 – £5
4-6 – £8.00
6+ – £9.50
Motorbike Parking – £1.00
Motorhomes – £15.00
No discount applies for blue badge holders
No coach parking facilities at Lulworth Cove car park
Your account will have a pending payment of £9.50 which will clear to the correct amount once you have checked out. This may take up to 7 days, but only the relevant payment for your stay will leave your account.
Facilities
The Visitor Centre is open daily (except for Christmas Day) from 10am to 4pm. The toilets are opened at the same time. Additional toilets are available on the right hand side as you walk down to the Cove.